Billy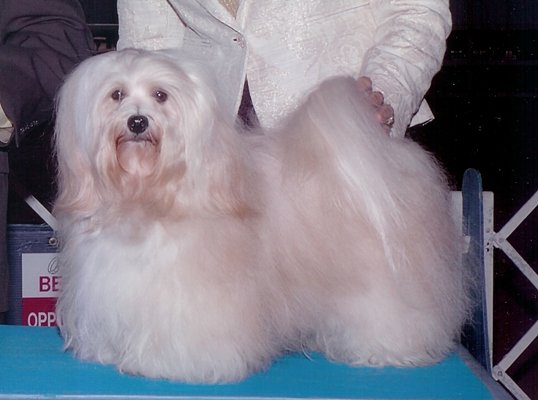 Our most famous havanese dog, Billy he will be attending the AKC Eukanuba Dog Show in December of 2007. We are so proud of Billy, with him winning many Best in Show as well as many group placements. Billy has done so well he has qualified for the Eukanuba in just 8 months. He is a beautiful specimen of a havanese and is available for stud service.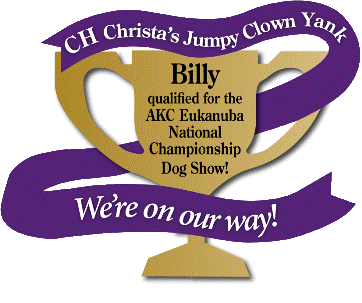 Check out Billy's page for more great photo's.
Zoey
Zoey, oh our Zoey! Zoey loves to be the center of attention. Zoey has a personality that is comical to say the least, she likes to lay on the back of the couch so she is up high. She sits up there watching who comes into the living (human or canine) and also from her favorite spot she can watch out the window people or cars. When spotting someone, she is very first to greet them at the door.
Click here to see Zoey's page >>
Yogi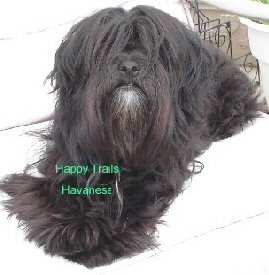 Yogi, she is a beautiful black havanese witha very thick full coat. Yogi is a very intelligent havanese and has a wonderful persoanlity to go along with it. She is very typical of a havanese in that she is our nosey girl, she follows you around the house watching what you are doing.
Click here to see Yogi's page >>
Miffy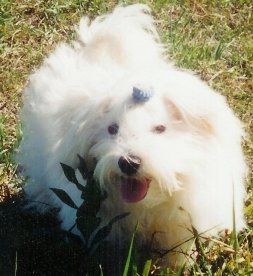 Miffy, she is an all white havanese girl who loves to get out in the yard and romp thru the grass. Miffy is full of personality and has a beautfiful thick full coat.
Click here to see Miffy's page >>
Minnie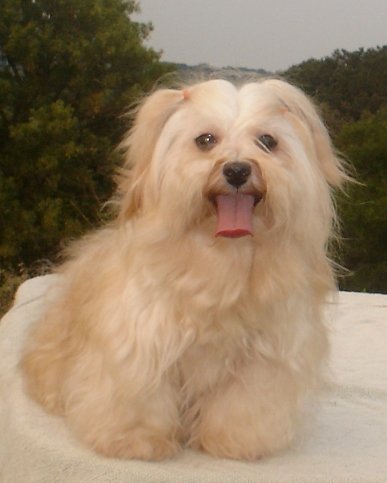 Minnie, is such a delight. She is a small little girl who doesn't worry about anything. She has a very happy havanese personality and loves everyone. Minie was born a very dark red color and is now a beautiful peach color.
Click here to see Minnie's page>>
Pebbles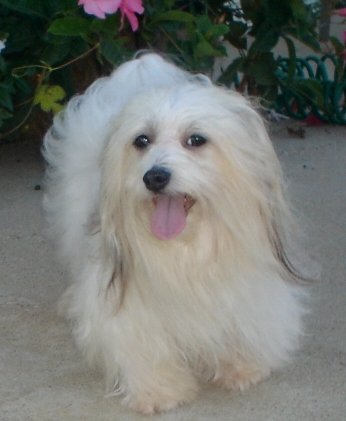 Pebbles, a beautiful silver and silver white havanese girl. Pebbles enjoys spending her days lounging in the bedroom, she was spoiled as a baby and still sleeps in Christy's bed. She has the most the gentle kind personality, what a beautiful girl.