If you search black and white havanese puppies for sale, then look fresh photos there>>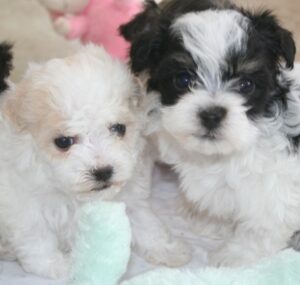 We also advise to introduce yourself with the photos of our Black and white havanese puppies from previous litters below.
These puppies are not for sale. We just want you to know what colors we breed.
Photos of Havanese puppies Black and white
Cory
Cory, a sable parti colored boy havanrese puppy ! Cory, he's an all white little havanese with a sable patch over one eye and over his ears. This cute havanese boy has black eyelash's, how pretty will that be.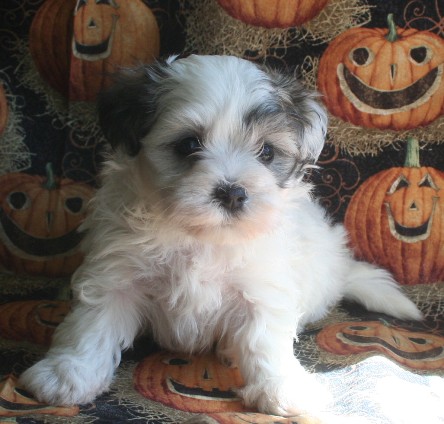 Cory, this little parti colored havanese puppy has a small dot right in front of his tail, so cute..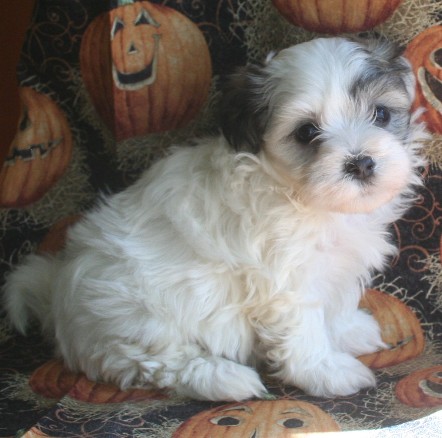 Austin
Austin, a sweet havanese face to adore.   Austin has one colored ear and ons spot on his back, making him a parti colored havanese puppy.   So cute…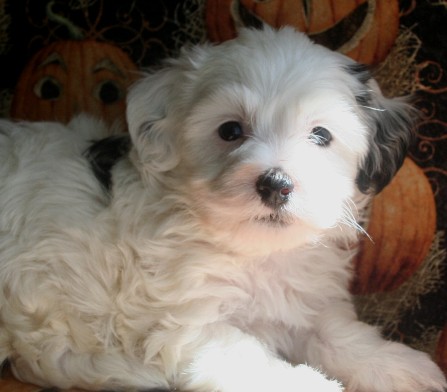 Austin, such a sweet face on this little havanese boy 🙂 Adorable havanese puppy for sale !