pastel colors are the white, through cream and peach colors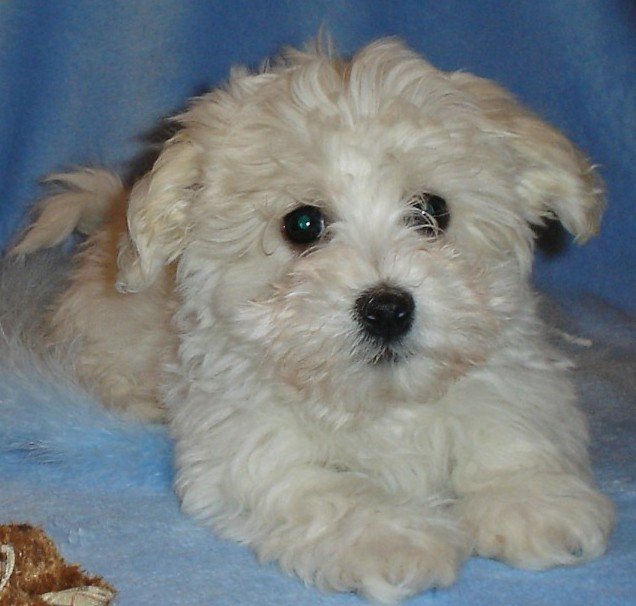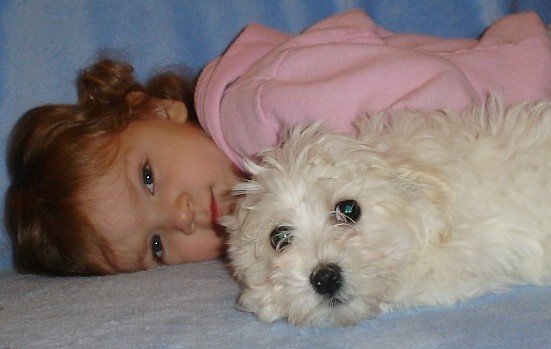 This great little guy  (Scooby) is a white havanese puppy with cream colored ears.   As an adult he would still be white with the cream colored ears.   Little or no change here.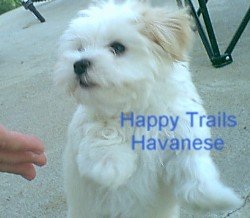 This sweet little girl is Mia, she is a white havanese with cream ears.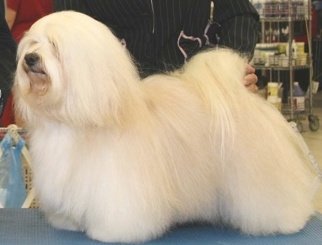 This is my Billy, he is a cream and white havanese shown here in a full naturally thick havanes coat.   To see more of Billy, please check out his page
Billy
where you will see Billy is one of the top havanese in the country for 2007.  He  will be attending the Eukanuba National Dog Show in December.   What a beautiful havanese dog he is.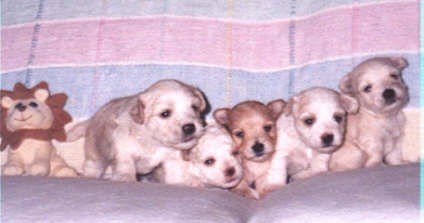 This group photo, although not very detailed, but  shows Minnie as a puppy (she is the one in the middle, third from either side) you can see she was not a sable color as a puppy, no black or gray running through her coat.